Guarantees
ISO 9001 - since 2008 - certification of the quality management system. Certification of the entire technological flow: reception - warehousing - transport - supply of automata - actual sale.
ISO 22000 - from 2014 - certification of the food safety management system based on risk assessment and prevention (HACCP - Hazard Analysis and Critical Control Point).
OHSAS 18001 - starting in 2018 - certification of the occupational health and safety management system for storage, transport and trade activities.

Founding member of PRIV - (Romanian Vending Industry Trade Association).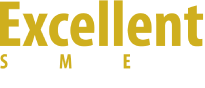 Excellent EMS certificate - issued by the Chamber of Commerce and Industry of Bucharest.